SmartSPIN toolkit: Enabling next-generation of smart energy services valorising energy efficiency and flexibility at demand-side
During the lifespan of the project, SmartSPIN will develop, test, validate and exploit a new business model that leads to greater update of Smart Energy Services (SES) deployed via performance-based contracting in the commercial rented sector. This sector has huge untapped potential for energy efficiency and flexibility, but the split incentive problem has so far prevented the use of performance-based approaches to realise these savings. SmartSPIN removes this barrier through a concept that couples the contractual agreements between tenants, building owners and energy efficiency providers with technologies for energy monitoring, management and measurement and verification (M&V), increasing transparency, credibility and persistence of savings.
To help solve this issue, SmartSPIN has developed a business model toolkit containing a set of tools and resources for stakeholders on both he supply side (e.g. energy service companies, M&V specialist) and the demand side (e.g. tenants, building owners) of the value chain. The toolkit is validated through extensive stakeholder engagement and by demonstrating its effectiveness in the commercial rented sector in three pilot regions: Spain, Greece and Ireland.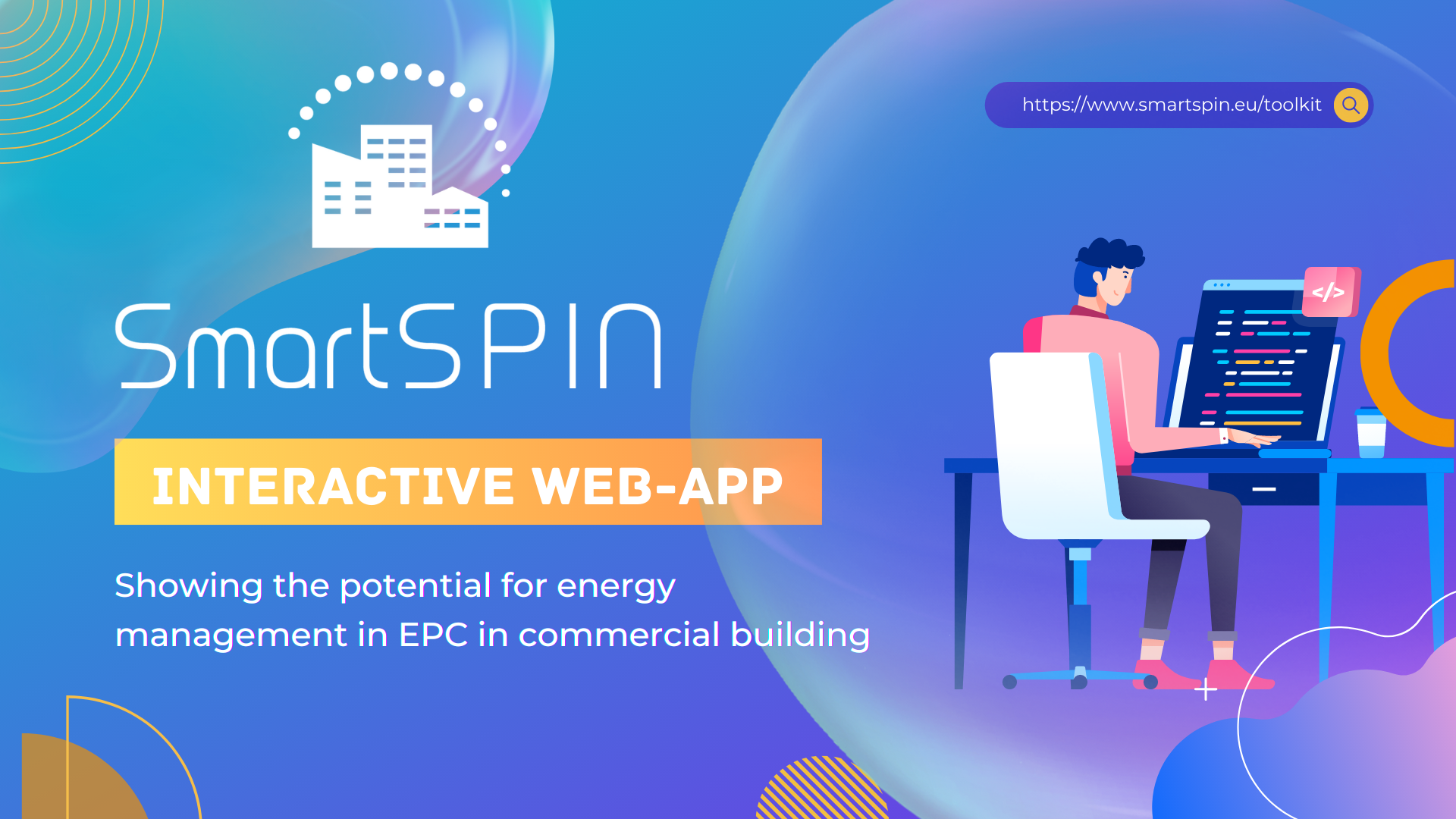 Do you want to know what is the energy performance contracting potential of your building?
By providing little relevant information about your building, the SmartSPIN web app will support you in identifying the most interesting building typologies for energy renovation at European level.
Early building performance diagnostics web-dashboard
Use the SmartSPIN web-dashboard to automatically calculate the energy signature of your building. How? Provide minimal building information and energy consumption datasets to get the analysis and recommendations based on the given information for the energy efficient improvement of the building.